HOW WE CAN HELP YOU
WE WILL HELP YOU QUICKLY FIND THE FINANCE YOUR COMPANY NEEDS –
CALL NOW 020 77607524
Here are the steps to take to raise funding for YOUR company!
STEP 1: Call 020 7760 7524 and tells us your name!
STEP 2: We will take a few straight forward details about the business, and then tell you the products that are available
STEP 3: We will ask for your accounts and some basic financial information.
STEP 4: Once we have found out more about your business needs, we will get you the finance you need for your company….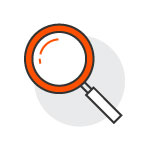 Option 1
Simply browse this website without revealing any of your personal or business information. You will find hundreds of pages of information on various financial products, services and innovations.
Type in what you need and the website will serve you various results based on the information that you input. Again this information is entirely confidential and we do not need to know the name of your business or company.
This comparison service will allow you to see what products are available to meet your needs and objectives. If you click on a link to a provider's page we will charge that provider a click fee. If the provider ends up giving your business some money we will (we hope) be paid a commission.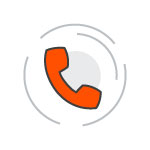 Option 2
Repeat everything as per Option 1 and then add your name and company details. This way we can email you any news items and update and particular products that you may be interested in.
You can also ask us for general guidance and how certain products work by email or by phone. Again if you click on a link on the result that we serve to you we will be paid a commission and a click fee.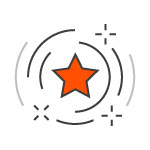 Premier Service
Premier Service Browse the website, enter your full details and then we will arrange to call you. Or you can call /email us for general advice providing your full details and sums of money that you are looking for.
We will conduct a personal search based on our detailed knowledge of the products available on the market. Should you require our premier service we will need to be paid a finder's fee in addition to any commissions from lenders or investors. We call this our premier service as we will deliver a bespoke package to your company.
Option four Turnaround Advice; Should the business or company require strategic financial advice and or advice regarding turnaround, cash flow problems or business insolvency please contact us on the following number 02077607524 or email robertm@companyfundingoptions.co.uk
Please note we CANNOT help sole traders or partnerships of fewer than 4 partners. We only service limited companies, limited liability partnership or large partnerships.
We are more than happy to speak to anybody at any time please give us a call or send an email or even fill out the contact box below. We promise to contact you back on the same business day.
Want advice on your funding options?
Call us on 020 7760 7524
You won't believe how much money is available for your business! Start browsing now for the RIGHT finance or use our expert guides to learn more before you start. The reason why some businesses succeed? They get expert help from Company Funding Options.
We are Authorised and Regulated by the Financial Conduct Authority Reference Number 773468