Invoice Discounting or Finance
Invoice Discounting or Finance is very similar to Factoring 
It is a process where the company can raise money by selling its customer invoices, to a funder or bank. For example, if you are a manufacturer and you raise invoices to companies for your products, or you are a professional services firm, then these invoices can be sold to and funded by a confidential invoice discounting company.
The lender will look at the invoices, the customer base and your business, to decide how much to lend to your company or business – based on the quality of their risk.
Usually if you have a business insuring regular invoices to other businesses, you will find that they can lend you up to 90% of the value of those invoices. Typically though, 75% to 80% is the norm.
Once your company signs up for a facility like this it does NOT have to disclose to its customers that it has sold (assigned) its debts to the CID company. Hence the term CONFIDENTIAL INVOICE DISCOUNTING.
So, your customers will generally never know the debt has been purchased by a invoice finance company. You would send out a letter to them (provided by the funder) to say that they have to pay to a different bank account. Usually though that process is quite easy to get set up.
The invoice finance company will set up that new bank account in your company's name to collect customer payments. This account will not be under your company's control but it acts as a receptacle to "catch" payments.
Then the funder will allow you to "draw down" those funds when cleared. Each week or month, the factor will calculate how much your company has borrowed and charge according to the contract you agreed when setting up the facility.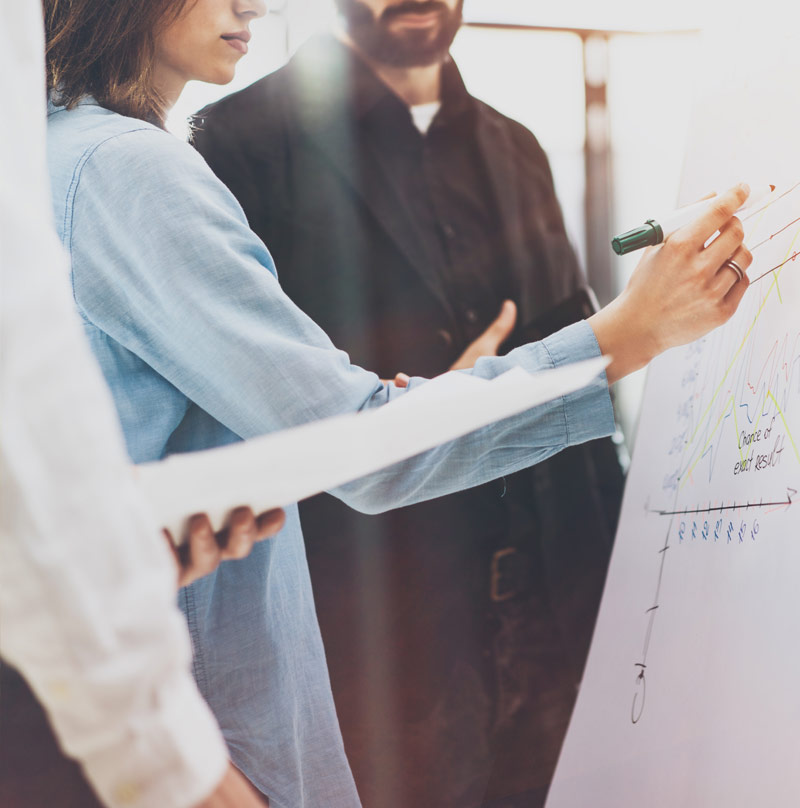 Advantages
If you were to issue an invoice for £2,000 plus VAT (£2,400) you could then sell this invoice to an invoice finance company for 75% of the value of £2,400 which is £1,800. You can often draw this money down the DAY YOUR INVOICE is passed to them. This is great for

cashflow

. Especially if your customer normally takes 75 days to pay!

When your customer pays the bill in say 60-75 days, the money will be received into that special bank account set up by the

funder

. Typically the other 25% that is outstanding is paid to you upon receipt. Less any charges and interest.

This can be a very efficient way of raising money but it normally requires the company (or other business like a sole trader /partnerships) to sell all of company's invoices to the factor.

Some funders like Marketinvoice may buy single invoices if they're quite large.

Your company will continue to manage the debtor book and collect out payments.

It is relatively inexpensive.

It is very quick and straightforward to set up if you have reasonable accounting information.

A quarterly audit will be carried out by the funder's staff to check that everything is in order.
Disadvantages
If your company only has one or two customers then CID can be difficult to arrange because of what is called concentration issues. This is because too much concentration in one customer can mean that the CID company cannot get adequate insurance cover or its own credit risk is too high.




It does cost money and charges vary according to your businesses customers, the size of the invoices etc.

Directors or partners will have to provide ongoing financial information on a regular basis to the CID company. DO YOU NEED HELP WITH THIS? (If yes, then contact us today and we can assist)

The funder will normally require 3 or 6 monthly

on site

audits. You may need to provide a personal

guarantee or

indemnity to the lender.

If your customers pay later than 85 days it probably will not be a good product for your company.
Conclusion
Confidential or undisclosed invoice discounting (CID) is an excellent product for businesses that produce goods or services and issue regular invoices to their customers. It can help the company grow, it is relatively inexpensive and the risk is relatively low.
You may be required to provide an indemnity or personal guarantee to the CID company. This means that you will adhere to the rules and not issue false invoices for example – as that is basically fraud!
Company Funding Options can introduce you to a large number of CID and factoring companies in the UK and abroad. There are over 40 companies in the market and competition is fierce. Therefore, you can usually shop around or get our experts to help you!
CID is not suitable for property development companies and it isn't that easy to obtain for the construction sector. BUT! We have contacts with funders that love the construction sector and  new products are being introduced all the time. Please call us if you wish to discuss any of the above issues.