Construction Finance
There are a number of different type of construction contract formats such as JCT and NEC. Such contracts provide a legal binding agreement, for both the client (owner of the site, building or project for example) and the builder, that the job will receive the specific amount of compensation or how payment will be made.
There are several types of construction contracts used in the industry which set out the payment milestone that are to be achieved before payment is made and details other specific terms, like duration, quality, materials to be used, specifications and several other items.
These major contract types can have many variations and can be customized to meet specific needs of the job.  Usually payment is made to the builder or contractor in stages based upon certain milestones being achieved.
So you have a contract, Good! Your company has a client? GOOD! But you have insufficient funding to meet the milestones? NOT GOOD?!
Whilst growth finance products could allow the introduction of loans from banks or peer to peer lenders to be used for working capital in the business, it may also make sense to look at the introduction of very specific types of finance called construction finance.
When you work in construction, getting such finance can be tough to obtain. You may be funding wages before receipts are available from the contract, whilst trying to buy new materials or labour, with a small overdraft facility or sourcing competitive invoice finance solutions.
These issues, coupled with difficult clients and often poor work planning/productivity on site can cause cash flow headaches for any small company working in the sector.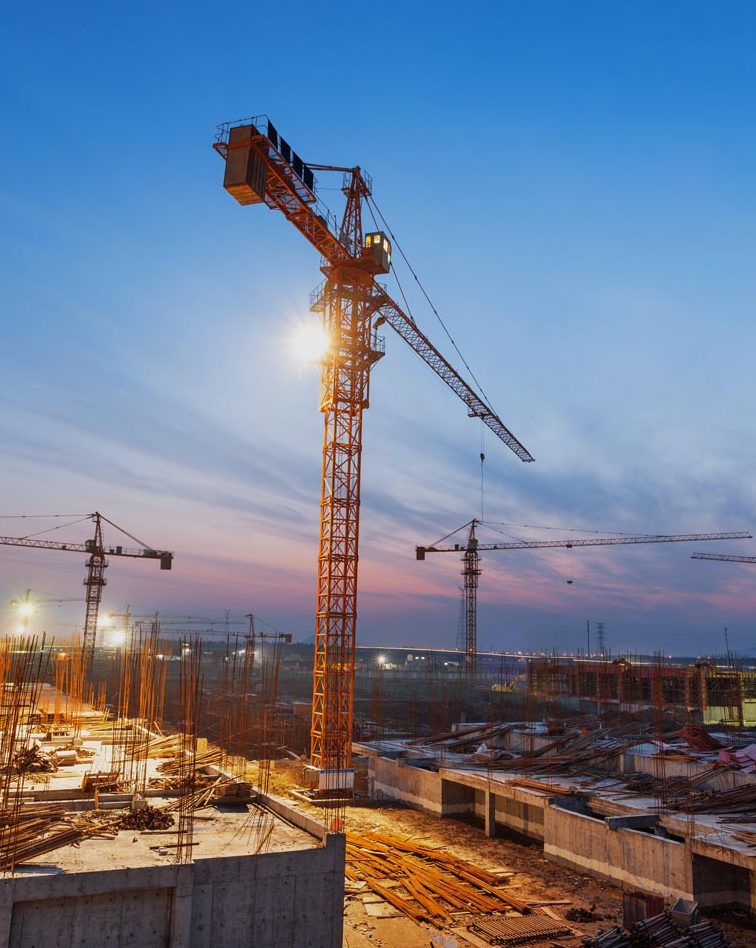 Specific new construction finance products have been designed to address this problem.
Funders provide innovative funding solutions, based on deep knowledge of YOUR sector. Solutions are practical and scalable.
Typically, a construction finance product is a bit like Invoice Finance . They provide pre-payments against applications, stage payments and milestones for sub-contractors in construction or other industries, where contracts with their customers have been a barrier to finance from traditional lenders like the high street banks.
Drawdowns (cash) are advanced at an agreed percentage of the outstanding invoice / application value, taking into account the longer contract terms. It is typically targeted at businesses with less than £2 million . Fees are fixed to begin and are generally lower than unsecured ST loans.
The products can be confidential – the client need not know. Some providers have their own quantity surveyors too. They fully understand the contracts and all the tricks of the construction trade! Having the finance and the technical knowledge can greatly enhance your business and its cashflow.
What Else Do Construction Funders Offer?
Some providers also offer asset finance . This can be used to fund trucks, vans, diggers and other equipment. Overdrafts and property loans can also be used in a blend of flexible finance products.
Talk to our team today to find out if your company is eligible.
"Slow staged payments and lots of extras meant we fell behind on a contract. Cash dried up, wages were at risk. So we turned to CFO to find us the funding we needed"
Advantages of Construction Finance?
Smooth out cashflow holes, makes planning easier
Ensure adequate material labour on site – avoiding inefficiencies
Meet payroll and all supplier payments on time
Improved credit rating
Avoid raising equity capital and diluting existing shareholder ownership
Happier clients and customers
Disadvantages of Construction Finance Products
Only suitable for business to business construction projects (cannot fund against small home owners work)
Securities required in form of debenture and over property
Personal guarantees' required
Costs
More scrutiny by lender
Security is usually in the form of a debenture over the company's assets
Are You A fast Growing Building or Electrical/Mechanical Company?
Lots of work to tender for? Lots of quotes out there but worried if they all confirm that your bank will not be able to fund your working capital needs?
Talk to CFO today to establish if your company is capable of being refinanced with these innovative funding products.
There is no obligation when you speak to CFO and no cost to find out more.
See our links to Construction finance providers by entering your funding requirements into the search engine