Who we are
Company Funding Options Limited is a specialist FCA Authorised firm that can advice you on raising finance for your business!
The founders have been involved with SME businesses for over 40 years. In that time we have seen a large number of banks being absorbed into 5 or 6 huge monolithic clearing banks, some of which, as we all know, had to be rescued during the financial crisis by the government.
Is that monopoly of big banks healthy for UK businesses? Well, we don't think so and thankfully hundreds of new ALTERNATIVE FINANCE companies don't think so either!
We have helped all forms of small businesses, with turnaround and restructuring advice for 25 years and we own and run small businesses like you. So we understand that cashflow can often be tight, raising working capital can be very difficult and the main banks don't seem to want to lend – DESPITE their protestations to the UK Government.
Following the Covid-19 Pandemic there has been an enormous amount of government backed loans to support businesses.  However, these loans come to an end in December 2021 so businesses will need to be sufficiently capitalised to ensure they can survive and thrive going forward.
Interestingly, since the financial crisis of 2008-10, we have seen an enormous number of new funding options made available to UK businesses. In fact – there are so many that we decided it would be sensible to build a database to keep tabs on the various products, services and options available for businesses.
"Company Funding Options Limited (Co Reg No: 09313307) is not an associate of, related to, or connected to a company called Funding Options Limited ( Co Reg No: 07739337)"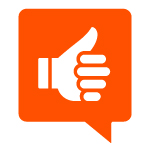 Free Advice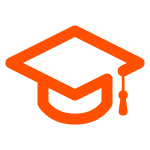 40 Years Experience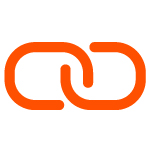 Fully Independent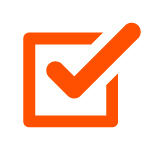 Free Browsing
Yes you could call it a 'comparison site' but it goes deeper than that.
There are a number of simple comparison sites out there for small businesses and the UK Government, at this time of writing, is keen to see a small number of said comparison sites made available to businesses who have had funding applications rejected by RBS, Lloyds, HSBC and Barclays. All of those sites require you to log in so they can market to you. In other words, THEY WONT HELP UNTIL YOUR PROVIDE YOUR FULL DETAILS first.
What we've done is take it further and ask most of the providers of alternative finance, loans and other financial products to write about their products, provide CFO with their case studies and generally help us all understand more about the world they operate in. Through this approach we hope to be able to help YOU understand more about the options available and what steps you need to take to raise money, for your company.
BUT, unlike all other comparison sites, we do not require your personal or business details before we provide you with you lots of helpful information and actual funding options which we believe would be very useful to your business.
So you can browse away without being subjected to calls or emails.
We hope you find this service useful! In such a dynamic market the site is being added to daily – as new funders and new products come along and new case studies demonstrate the application of these exciting products. Please see our case studies section for some of the clients we have helped. But also when you click on a provider's link you will be taken to their own case study section.
Experts in our field
CFO is run by a group of experienced business people who aim to help the millions of SME businesses out there grow and prosper. Of course we are in business to make a profit for our shareholders, so if we do link you to new funds and you borrow or finance your company as a result of our work, we will be paid a commission by the provider, lender or investor. If you wish to use our dedicated brokerage service other modest fees may apply, but fees only apply if you ask us to work for your company first.
We can help sole traders, partnerships, LLPs, private limited companies and PLCs
We are more than happy to speak to anybody at any time. Please give us a call or send an email or even fill out the contact box below. We promise to contact you back on the same business day.
Sales Manager Jack launched his career in hospitality while studying, working his way up to the Assistant Manager position at a busy venue within five years. From there, Jack chose to pursue his keen interest in financial services, taking on a position with Lloyds Banking Group and working to support clients with financial difficulties. Jack made the move to Company Funding Options in 2021, utilising his financial support experience and fantastic customer service skills to manage sales from start to finish.
Want advice on your funding options? Call us on 020 7760 7524
You won't believe how much money is available for your business! Start browsing now for the RIGHT finance or use our expert guides to learn more before you start. The reason why some businesses succeed? They get expert help from Company Funding Options.