We have featured a number of recent case studies that illustrate specifically how Amicus Commercial Finance has used its skills and qualities to the benefit of its clients in fulfilling a genuine market need.
Amicus Commercial Finance helps Piglet's Pantry facilitate growth
Amicus Commercial Finance has agreed a £300,000 Confidential Invoice Discounting facility to help facilitate substantial growth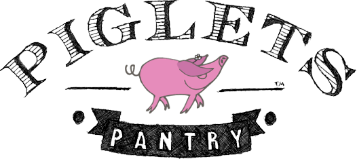 Set up in 2011 by Joanna Hunter, Chief Food Lover (Founder and Managing Director) Piglet's Pantry is a manufacturer of tasty, hand-filled gourmet pies and baked goods.
Piglet's has secured major contracts with some of the largest catering companies in the world such as Compass Group PLC and Sodexo. They have also created something of a storm, fast becoming the pie of choice in the football world; at the last game for Brighton & Hove Albion, they sold over 9,000 pies.
Joanna Hunter said: "We have a partnership approach, working closely with our clients to develop products that fit their brand developing unique and innovative products. We see exactly that partnership approach from Amicus Commercial Finance. The fact that the managing director called me personally to ask me how the facility was working was really impressive and is a testament to the personal approach that runs throughout the business."
"Compared with our previous providers, the service we have received from Amicus is from a different planet! The biggest factor with Amicus' Intelligent Cashflow service is that we have immediate visibility of funds and can access them far more quickly than ever before.
Scheduling updates couldn't be easier and we can view our cash availability anywhere in the world. Great technology is one thing, great backup is another. All of the staff I've spoken to have been amazing."
"They are courteous and professional and handle all our queries promptly. Now, with the help of the flexible funding we have secured from Amicus, we are looking to double the size of our business."
Amicus caters for working capital needs with Intelligent Cashflow solution
Midlands-based Sime Catering Equipment Limited was looking for a flexible and confidential source of funding to meet its growing cashflow needs, when a meeting with a financial adviser pointed the way to Amicus Commercial Finance and the Intelligent Cashflow solution.
Sime Catering has been serving the commercial sector for six years, offering an in-depth knowledge of all major catering appliances. The business covers every aspect of customer support, including sales, service, repairs and all installation requirements.
The client base, which comprises pubs, restaurants, golf clubs and schools, has expanded rapidly putting inevitable pressure on cashflow as Office Manager, Ann Kahrman, explains: "Prior to using Amicus, our cashflow was proving restrictive and in some instances we were waiting well beyond 30 days for payment from our customers. Now, with the Intelligent Cashflow service working for us, we can free up the cash tied up in our sales invoices and meet all our commitments in our stride. Not only are we able to pay our staff, our suppliers and HMRC on time, we can also plan ahead with greater certainty. Our credit rating has improved too, allowing us to extend more credit to our supply-chain, in turn enhancing our relationships. The funding from Amicus has really given us an edge, enabling us to compete in the league of much larger competitors."
"We have found the systems are easy to use, all of the people I have spoken with are supportive and we are working very well together in managing the facility. With a major investment in our new Atherstone warehouse and a strong order book in place, I'm pleased to say we're very busy and enjoying the prospect of growing the business further."
Amicus Commercial Finance supports steel firm with £250,000 working capital facility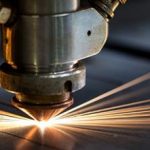 Family run ASL Precision Sheet Metal Ltd (ASL) specialises in working with a wide range of metals including stainless steel, aluminium, copper, brass and mild steel. The company produces extremely high quality sheet metal work for a variety of industries and requirements including: packaging machinery, medical equipment, electrical cabinets, architectural windows, aerospace, shopfitters, clean room manufacturers, catering specialists and many more.
In addition to extra capital to fund their growth, the directors were looking for higher service levels and a closer relationship with a more supportive lender, combined with smooth, efficient technology. ASL made the move to Amicus Commercial Finance who structured and delivered a £250,000 Confidential Invoice Discounting facility. The Amicus system connects to the accounting system of the business directly and effortlessly in real time. ASL remain in complete control of their customer relationships, setting their repayment terms and managing their own collections.
Paul Salter, Managing Director at ASL Precision Sheet Metal Ltd, commented: "Customer care forms an important part of the Amicus Commercial Finance offering and we have never felt like we are a number on a page. We have had senior level access from the start. For example, the Managing Director of Amicus Commercial Finance visited us before we became a client and took the time and care to understand our business and our client base."
"The confidential invoice finance facility that Amicus Commercial Finance has structured for us is working very efficiently indeed and provides a constant stream of working capital for our everyday needs. In contrast with our previous funder's systems, the Amicus 'Intelligent Cashflow' solution is far more user friendly and it is very straightforward and simple to draw down funds. We are a young company and have ambitions to grow the business and acquire new machinery to build our future capacity and Amicus is a key partner."
Harlequin Products Limited receives £350,000 finance on tap from Amicus Commercial Finance
Amicus Commercial Finance has delivered a £350,000 confidential invoice discounting facility for Harlequin Products Limited.
Founded in 1996, Harlequin Products is a specialist wholesaler of bathroom accessories, including taps, showers and waste fittings. The business supplies Builders Merchants who value Harlequin's ability to provide a fast, efficient and reliable service, combined with an extensive range of quality products. A professional financial intermediary introduced Amicus to the business.
Zenos Zenonos, Commercial Director of Harlequin Products Limited, said: "Above all, we were aiming to find a supportive new lender with whom we could develop a stronger relationship. In addition to a higher availability of funding, we were looking to receive an enhanced level of service, delivered with greater flexibility. Initially, we were concerned at the speed at which this transaction could be completed but Amicus made us feel at ease and they delivered the facility in a very smooth and timely fashion."
"Amicus Commercial Finance ticked all the boxes for us as a finance partner. Now we have the benefit of an increased facility size providing a constant stream of day-to-day working capital with the scope for growth. Equally important, we now feel we have a genuine relationship with a supportive financier by our side. We are very optimistic about the future of the business and are confident that we will go from strength to strength with the support of Amicus."
Amicus Commercial Finance has delivered a £200,000 Intelligent Cashflow facility to enable International Cookware Designs, (trading as 'Victor'), to drive further expansion.
Based in Telford in Shropshire, next to the historical centre where cast iron was first manufactured in the UK, Victor specialises in the production and wholesale of kitchen cookware and accessories.
The Victor brand is highly regarded by serious chefs for its heat retention, durability and style. Robert Welch MBE, an English designer and Silversmith, has created many of the iconic designs, combining echoes of the past with up to date function.
Managing director, Derek Griffiths, said:
"It was easy to make the switch to Amicus Commercial Finance and the transition from our previous lender was very smooth and seamless. The Amicus Intelligent Cashflow facility has made a substantial difference to our business. By releasing cash against the value of our invoices, often on the same day, the Amicus facility bridges the gap between having to pay our suppliers in advance and receiving payment from our customers. The Amicus technology is a big plus, linking straight into our accounting system and enabling the transfer of cash whenever we need it without having to send off schedules and claims.
We really like what Amicus Commercial Finance is all about. The fact they are a personable team makes a big difference to us and we feel that this has led to establishing a close working relationship in a very short space of time. It is reassuring to be able to pick up the phone or email in the knowledge that any queries you raise will be actioned immediately."
Hiver Beers Ltd has secured an invoice discounting line from Amicus Commercial Finance to fund its national orders.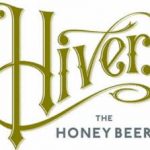 Hiver Beers is a growing, award winning niche brewery based near Tower Bridge in London. The team has a passion for traditional British craft beers and uses honey as a key ingredient, rather than an addition for flavouring. The business prides itself in sourcing raw honey from independent urban beekeepers and donates 10% of its profits to pollinator charities.
Hannah Rhodes, Managing Director of Hiver Beers Ltd, explains the vital role that Amicus Commercial Finance plays in providing funding for growth:
"We are taking on more and more national account business. However, this has meant having to accept extended payment terms from our larger customers, while still needing to pay our staff, suppliers and rent on time.
Without the help of Amicus Commercial Finance, we genuinely wouldn't have been able to take on these new contracts from the nationals. We clicked with the team as soon as we met them. They were very relaxed and obviously wanted to create the right solution for us. We have a really easy working relationship and know that we can pick up the phone at any time and sort out any issues quickly.
Their approach to technology was also far more innovative than other invoice discounting providers. We don't have a great deal in the way of internal administrative resource. So the fact that the Amicus app connects directly to our Sage system means that we face none of the day-to-day admin typically associated with a facility such as this. As an MD, I face a million and one challenges. Thanks to Amicus Commercial Finance, funding isn't one of them."
Amicus Commercial Finance has structured and delivered a £300,000 confidential invoice discounting facility to meet the working capital needs of Harrison gGreen LLP.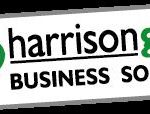 Established in 1999, Harrison Green LLP is an independently owned office solutions business based in Grantham, Lincolnshire.
In addition to the provision of office stationery, Harrison Green is focused increasingly on the planning, design and installation of office furniture, a rapidly expanding area for the business.
The founder and managing director, Paul Green, was therefore looking for a flexible finance partner that would be able to support the business as it embarks on a period of change and growth.
Mr Green commented:
"From the first meeting with Amicus, I recognised that I was dealing with a finance provider that would be willing and able to give us just the kind of flexibility we needed."
He continued:
"Amicus couldn't have been more different to the other finance companies we met in the selection process. They were non-corporate in their approach and looked to offer a more personalised solution than the traditional banks.
We are looking at introducing a different product mix and therefore didn't want to be locked into a lengthy and inflexible contract term whilst driving this important change within the business. Rather than supplying a standard product list and rates and terms package, Amicus showed a genuine interest and understanding of our business challenges, enabling them to structure exactly the right solution for our needs."
Technology was also a major plus.
"The Amicus phone app is excellent. It is really easy to use and enables us to keep in touch with our funding availability at all times when we are out of the office. Amicus offers a combination of personal service and a bespoke package designed around our needs with easy to use systems. I wouldn't hesitate to recommend them to other businesses with ambitions for growth."
Amicus Commercial Finance has delivered a £100,000 invoice discounting line to provide a revolving cashflow facility for hospitality outsource services specialists, Charles Roc Services Ltd.
Charles Roc Services provides an outsourced services solution that takes the stress out of facilities management for the Hospitality Industry. Their outsourced services extend beyond providing exceptional housekeeping services to hotels to handling general maintenance and pest control as required. The team provides a seamless and comprehensive service as if they were employed directly by the brands themselves.
Amicus Commercial Finance structured a flexible confidential invoice discounting solution, designed to fuel the company's ambitions for growth.
Managing Director, David Green, comments:
"One of the main reasons I chose Amicus Commercial Finance over other providers was that I felt they shared my vision. They really 'got my business' and were enthusiastic about my plans for the future. The process itself has been quick, smooth and efficient and the team has been professional throughout. We have struck up a good relationship in a short period of time and I know that if we encounter any issues, they will deal with them immediately."
He added:
"I am very happy that I have made the right decision. Amicus Commercial Finance is a good company and I am already looking at funding other projects with them, in the confidence that they will back our future expansion plans."
Amicus Commercial Finance has delivered a £100,000 revolving confidential invoice discounting line for DBS Limited.
Established in 2000, DBS Limited has gained an enviable reputation as one of the UK's leading petrol forecourt repair and maintenance specialists. The company also offers a wide array of solutions in structural steel work and cladding. Their highly qualified employees provide a nationwide service and 24 hour emergency response.
Since a significant proportion of DBS' business is derived from large oil companies, extended payment terms up to 90 days tend to be the industry norm as managing director,
Andrew Lamburne, comments:
"Obviously 90 days is a long time to wait for our money, so we sought a funding facility that would provide us with a flexible source of working capital to meet our regular commitments and ease our cash flow."
Mr Lamburne adds:
"The Amicus facility has provided us with a strong platform to push forward. We have already been able to acquire new equipment and will take on more staff and move premises next year as we look to double our turnover.
We are delighted to have selected Amicus Commercial Finance as our working capital finance provider. They are a good crowd to be with, they know their stuff and the service we receive is always first class. We have found them to be open and transparent at all times as well as quick and efficient. In addition, the process of getting on-board as a customer is seamless and straightforward, and I particularly like having complete visibility of our latest payments online."
Amicus Commercial Finance has agreed a £250,000 confidential invoice discounting facility to provide a continuous supply of finance to smooth the cash flow of Four Site Contract Services Ltd (FSCS).

FSCS is a specialist supplier of NVQ qualified carpenters, painters and CSCS labourers to the refurbishment and interior fit-out sectors of the construction industry.
Based in Weybridge, Surrey, FSCS has been trading for the past 18 years, concentrating on customers within the M25 catchment.
Typical of the sector, FSCS is faced with having to make payments to its contract workers in advance of receiving payment from its customers, creating a cash flow gap.
As its previous funding line was coming to an end, FSCS spoke with a finance broker who secured the facility with Amicus Commercial Finance.
Dan Reynolds, director at Four Site Contract Services Ltd commented:
"With our business, it is essential that we have constant access to cash in order to pay our contractors on time. It is also vitally important to us that working capital doesn't become a constraint to us as we grow.
The team at Amicus Commercial Finance were professional and approachable and they set about to get to know our business so they could provide a facility that works for us."
Mr Reynolds adds:
"There is a time-saving benefit to Amicus' systems in that we don't need to put together monthly schedules any longer. The Amicus Intelligent Cashflow system automatically takes all the information required from our Sage accounting software directly without us having to do anything other than work on the business.
We've not had any issues whatsoever and the money is always there when we need it. I like the fact that I can check our cash position quickly and easily in the morning using the system. The service from Amicus Commercial Finance is responsive. I can always get hold of someone when I need to and they answer my emails promptly. We have developed a good relationship and I am happy to recommend Amicus to other businesses."
Amicus Commercial Finance has delivered a new £800,000 Confidential Invoice Discounting facility for Surrey based Classic Security (UK) Ltd.
Started 70 years ago and still a family owned and run business, Classic Security has grown to become a nationally respected security, cleaning and estate maintenance firm. Its clients span a broad range of private and public sector organisations. A passion for service and a thirst for innovation have meant that, in many instances, Classic Security's client longevity can be measured in decades.
A long-term advocate of Confidential Invoice Discounting, Classic Security sought a new provider when its incumbent lender withdrew from the market.
Charlotte Thompson, Managing Director, Classic Security Ltd, said:
"Confidential Invoice Discounting delivers cash and headroom for growth. When our provider withdrew from the market we looked at a number of firms. Amicus stood out immediately because they demonstrated that we were important to them from the very outset.
Apart from being competitive, Amicus really got us. In many ways we are not a business that conforms to all the prescribed tick boxes. That was not a problem for Amicus; unlike some other providers we approach. They committed straight away to finding a bespoke solution for us.
Amicus made the transition process completely smooth and I had no worries throughout. There was no hold up on cash flow whatsoever. The service since the start has borne out our first impressions of a first class company."
Amicus Commercial Finance has agreed an invoice discounting package with global logistics company, DMS International Limited.
Founded in 1967, DMS International Ltd has built an industry-wide reputation for logistics solutions and freight management services. Today, the business is based out of three strategic locations, London Heathrow, London Gatwick and Los Angeles and its services include supply chain management, warehousing, fulfillment, distribution and global transportation. DMS has been involved in some exciting and high profile assignments, including the logistics for the artifacts of the Star Wars exhibition at the O2.
Having invested in state of the art customer portal tracking technology, the business is set for strong growth over the coming years.
Nicola Judd, Finance Manager at DMS International Ltd, said:
"We face a large and varied number of calls on our working capital. These range from seeking to fund an increased level of growth as the result of winning substantial new contracts, investing in cutting edge customer portal tracking technology, making advance payments to airlines and discharging HMRC duties which enables goods to be cleared through customs.
The working capital injection and continuous funding that Amicus Commercial Finance provides enables us to drive the business forward. We have a direct link between our accounting software and the Amicus Intelligent Cashflow system. The great thing is that we don't have to do anything differently. We post payments as we would normally and the system updates automatically. Plus we always have the option available of hitting the extract button, which brings our available cash position up to date instantly on demand. We always know our cash availability for the following day and exactly what is in our trust account
Rather than deal with our enquiry over the phone, Amicus Commercial Finance took the time to visit us to learn about our business and responded with a complete funding package that meets our needs. We never felt any pressure to sign up and have also found the service that we receive from Amicus is a lot more personal than you would receive from a traditional bank, where it is easy to feel that you could be swallowed up. We know we can speak to our account manager at any time in the knowledge that they will always come back to us quickly with the information we need. We are delighted with the service we have received from Amicus Commercial Finance."
Leading national container transport company, Ontime Logistics, has secured a £300,000 working capital facility from Amicus Commercial Finance to boost its continued growth.
Ontime Logistics is a professional, family run business based in Kent. Over 16 years, the business has grown into a highly regarded national transport company delivering solutions to global shipping lines, freight forwarders, logistics companies and retailers. Today, the business employs over 30 staff and operates a fleet of 44 tonne vehicles with a range of trailers enabling them to accommodate a variety of haulage needs.
In addition to driving increased organic growth, the management team at Ontime Logistics has identified an opportunity to make significant savings by forward-buying diesel in large quantities. The company had previously operated with a small overdraft, however it was clear that a larger and more flexible working capital facility would be required to provide the funding required to achieve its ambitious growth objectives and deliver these additional efficiencies.
Louise McErlean, Financial Controller for Ontime Logistics, said:
"We were actively looking for an invoice discounting facility and contacted an online intermediary who introduced us to Amicus Commercial Finance. The thing I liked most about Amicus from the beginning was that they didn't try to hide behind bank-speak or jargon. I asked for illustrations on costs and they came back in 15 minutes with information that was clearly set out and simple to understand.
The Amicus Intelligent Cashflow system is fantastically easy to use. It links directly into our Sage Line 50 accounting software and our computers talk to each other overnight. I don't have to do anything! The service is excellent and any queries have been dealt with really well and very quickly."
Specialist food wholesaler, Premium Brand Management Ltd, has selected Amicus Commercial Finance as its provider of choice for business funding.
The business has secured a significant invoice discounting facility designed to take the business to the next level of its development. Amicus Commercial Finance completed the transaction quickly to free up the working capital required to fund the company's rapidly growing order book, enabling it to build on its substantial recent new business wins.
Operating from newly refurbished premises at Media City Salford, Manchester, Premium Brand Management is a wholesaler of non-perishable foodstuffs to distributors and leading supermarkets. Established by founder and Managing Director, Nigel Ramsay in 2005 and incorporated in 2010, the company imports some of the world's greatest foods to the UK and is constantly creating its own ranges.
Mandy Dolan, Financial Controller at Premium Brand Management, said:
"The facility from Amicus Commercial Finance enables us to access our cash more quickly and consequently allows our business to grow at a faster rate. By freeing up our working capital through invoice discounting, we have been able to secure improved terms and drive our sales momentum as we take on new licenses and the development of brands including Vimto, Chewits, Harry Ramsden, Help for Heroes, Manchester Tea, Heinz, Guinness, Remy Martin and Cointreau.
Amicus Commercial Finance completed the transaction to meet our expected timescale and the service we have received since then has also been absolutely fantastic. We work with a fabulous set of people at Amicus and we have established a great relationship with the team.
The Amicus Intelligent Finance system runs so smoothly that I don't give it a second thought to be honest. Our Sage Line 50 software simply links straight into the Amicus software and updates itself automatically every morning. As a Financial Controller of a rapidly growing business, it certainly makes life a lot easier never having to worry about cash flow."
Amicus Commercial Finance has supported schools IT hardware specialist, Seadon Group Ltd, with a £100,000 invoice discounting facility to enable further growth.
Based in Newcastle-under-Lyme, Staffordshire, Seadon Group Ltd supplies electrical hardware, such as laptops and whiteboards to schools, colleges and IT companies. With these institutions needing to utilise their budgets before financial year-end, the business has recently seen a significant uplift in turnover.
Having previously run a recruitment business, Adrian Seadon, Managing Director of Seadon Group Ltd is no stranger to the use of invoice discounting in funding growth and smoothing cashflow:
"We deal with schools and other institutions on 30 day payment terms. This naturally restricts our cashflow and consequently our ability to secure new and larger opportunities. From previous experience, I know that with invoice discounting in place, we will be able to supply more products to more schools."
Amicus Commercial Finance has put in place a solution that releases our cash instantly. The Amicus Intelligence Cashflow system links directly to our accounting software. I update Sage as normal and just a couple of minutes later I can see the available funds on the system.
He continued:
"Also, with Amicus Commercial Finance, we feel we are not just a number. Everyone is very professional and having an account manager who knows our account and can answer any questions straight away makes life a lot easier."